Description
The cozy Toad Village is plagued by a sinister threat: rivers are drying up and the mighty trees are dying. Even the warty residents are getting sick and no one can say why. It's up to you to unravel the mystery. In Trail of Toads you play as Kaeru and your task is to find the root of the corruption. Trail of Toads is a 3D Platformer / Collectathon with a unique story and quirky characters. As toad you can make use of your sticky tongue to grapple around and reach otherwise unattainable heights. You can also dash, jump, stomp, slide and smack enemies to reach your goal.
History
Features
OLD-SCHOOLISH COLLECTATHON: Collect like it's 1998 in an atmospheric world, riddled with traps and secrets. Gather as many collectibles as possible to unlock new ways, Power-Ups, and story-bits.
TONGUE-GRAPPLING: No tree is too high and no chasm is too deep. Explore vertical levels and reach unfathomable heights with your sticky tongue.
JOY OF DISCOVERY: Explore three unique worlds which can be accessed through a network of roots. Jump and grapple freely around and discover new adventures around every corner.
SLAP-A-THON: Slap the soul out of every corrupted foe that gets in your way. Make wacky combos and battle your way through a variety of enemy types.
SPIRITED STATUES: If you find one of the legendary toad statues, it may have a long-forgotten secret to reveal. Listen to the enthralling legends among toad-lore.
Logo & Icon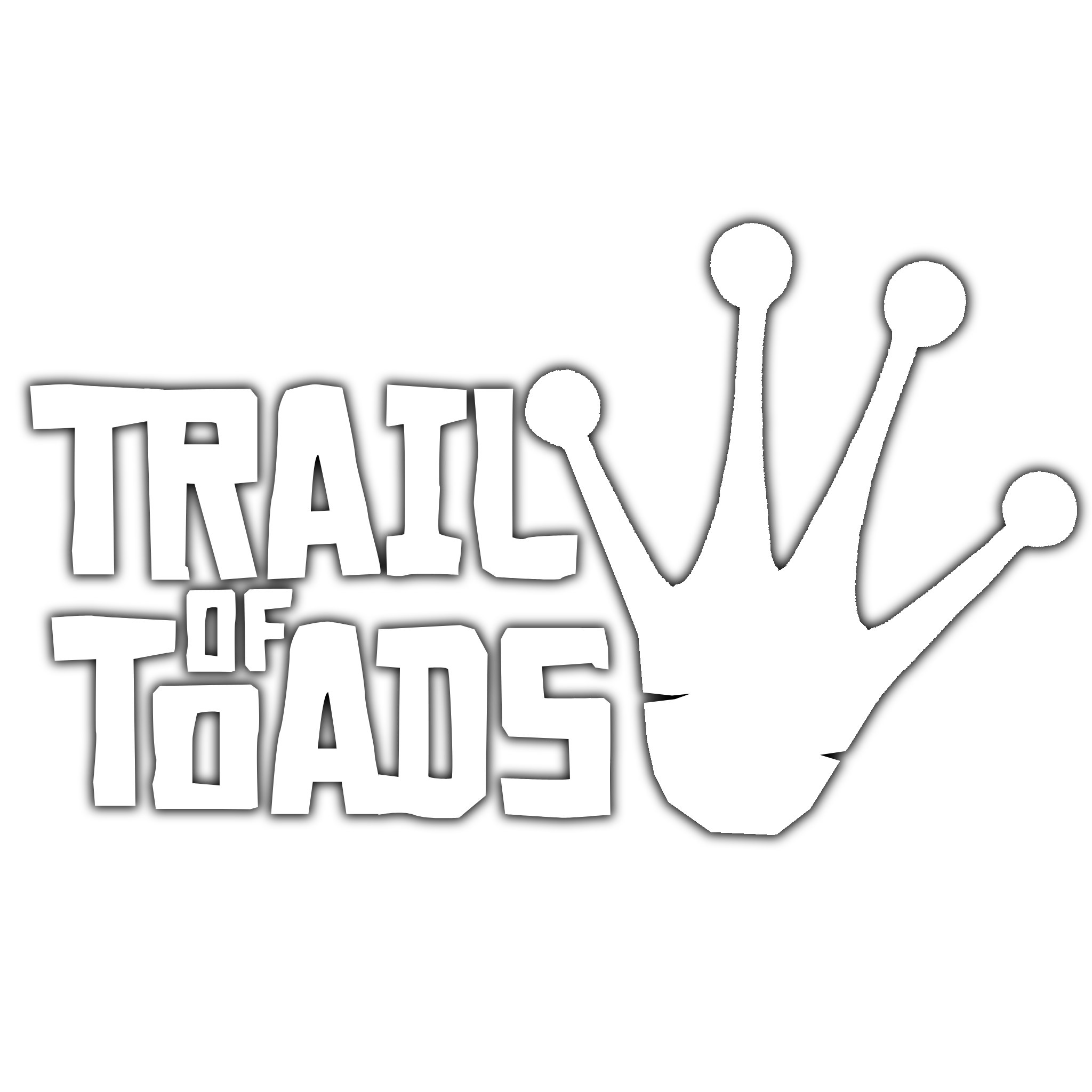 Awards & Recognition
"Champion Jam 1st Place" International Game Jam
About Sleeprunner Studios
Boilerplate

Sleeprunner Studios is a team of game developers based in Bayreuth, which has set itself the goal of developing games for PC and consoles. Aside from game development the studio is open to commissional work in the areas of 3D visualization, simulation, and software development.

More information

More information on Sleeprunner Studios, our logo & relevant media are available here.
Trail of Toads Credits
Sebastian Kuehn

Game Design, Programming, Level Design, Technical Art

Josef Buchner

Game Design, Programming

Andreas Moder

Programming, VFX

Johannes Monsch

3D Art

Tim Keil

Animation, Programming, Technical Art

Gregor Sönnichsen

Narrative Design, Writing, Programming

Matthias Riegler

Music, Composition

Emmanuel Fitz

SFX, Sound Design

Michelle Nims

Additional Level Design

Ann-Katrin Keiler

Additional Level Design

Emily Panzer

Character Art

Nils Schwarz

Additional 3D Art